What Is Backsplash Tile?
The experts at Pioneer Carpet One Floor & Home in Twin Falls are here to help you take your kitchen or bathroom from outdated to modern and stylish using backsplash tile. We make updating your kitchen or bathroom easy by offering affordable solutions. Simply updating your walls with tile can completely transform your space. Backsplash tile has become the centrepiece of most remodels, allowing homeowners to add a touch of personality to their space without breaking the budget.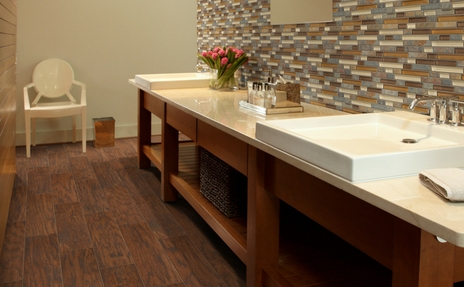 Create a Custom Backsplash
Backsplash tile allows you to make different use of your walls in a unique way where you can express your style. Draw inspiration from your current home décor or stop by our showroom and explore our collection of backsplash tile design samples. Backsplash tile follows different trends and comes in a variety of styles you can choose from. Our flooring professionals and interior designers can use their eye for design to help you bring your ideas to life.
Protection and Easy Maintenance with Tile
Tiles were originally used on walls in kitchens to protect the walls for accidental grease splatter from cooking on stovetops. With a proper backsplash tile arrangement, your walls are shielded from all kinds of accidental spatters and spills. With minimal effort, virtually anything can come off of a backsplash, and stains are no longer a fear. Backsplashes are a wonderful combination of style and functionality on your walls.
Just like tile flooring, tile backsplashes are also low maintenance. You can replace individual tiles relatively easily if something happens. Many backsplash tile options are prearranged on mesh backings for fast and easy installation. You can update the entire look of your kitchen with one small, low-effort change, and the best part is that a small section of tile is never terribly expensive.
At Pioneer Carpet One Floor & Home in Twin Falls, we are proud to provide backsplash tile to the area of Southern Idaho.